All I want for Christmas is You Clip Art Glitter featuring Mickey and Minnie Mouse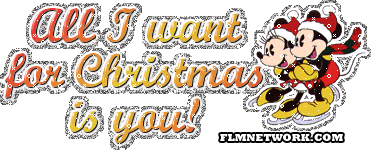 Tags:
Chrismas Clip Art
,
Friendster Clip Art
,
Glittering Clip Art
,
Myspace Comments
You must be a registered member and log in on our forums to post comments or requests on any post. Your forum login can be used on this form. Registration is fast and easy and being a member also lets you become a member of our community of users! Registered Members can :
- Create profile pages
- Request custom sigs, layouts, templates, and more
- Advertise their profiles and personal sites in their comments
- Meet other members who use our services
and so much more...