This layout has a pink striped theme. The background features horizontal stripes that are different shades of pink. The stripes are separated by white borders. This layout is perfect for Valentines day or a cute design. It's covered in hearts on shades of pink.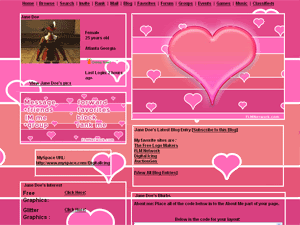 Click here to preview / get code
Would you like to use this background on your page? You can use the code below to put the background for this design on any web page!
Remember to put this code inside of your style tags in your CSS.
Not sure what we mean ? Click here to learn how to use this code!