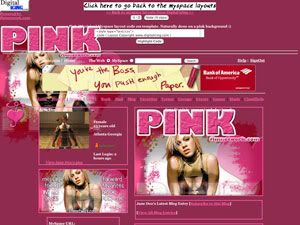 Features picture of Pink (The Artist/Musician) on a pink background in this Myspace Layout Code CSS theme
Preview Sample / Get Code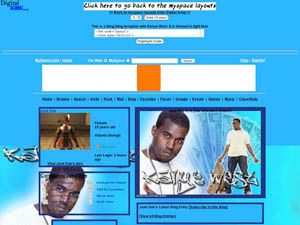 Kanye West Myspace Layout featuring bling text
Preview Sample / Get Code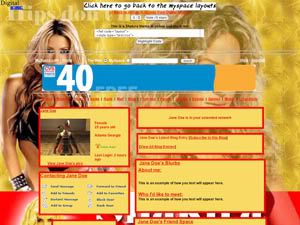 Shakira is known for her fierce belly dancing and sexy voice. This features the sexy songstress in a sexy yellow background.
Gwen Stefani is known for her unique sense of fashion and amazing music. Show a little asian flair on your myspace layout using this Gwen Stefani myspace theme that features the streets of Tokyo in the background.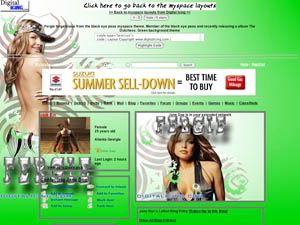 Fergie fergalicious from the black eye peas myspace theme. Member of the black eye peas and recently releasing a album The Dutchess. Green background theme.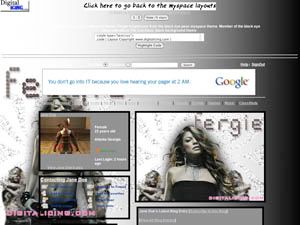 Fergie, once known as the chick in Black Eyed Peas, is now a powerhouse in the music industry. She's topped charts with songs like "fergilicious" and "glamorous". Make your myspace layout glamorous with this Fergie myspace layout which features her dark black, white and grey layout.